Need To Book A Beauty Appointment ?
We offer a number of beauty services .
Licensed , Certified and Insured Staff cant wait to service you .

Services we offer lash extensions , lash lifts and tints , cluster type lashes , mink strip application , brow wax & tint , full body waxing , facials , body sculpting and more ….

Want To Book An Appointment ?
Click the link below
Book Here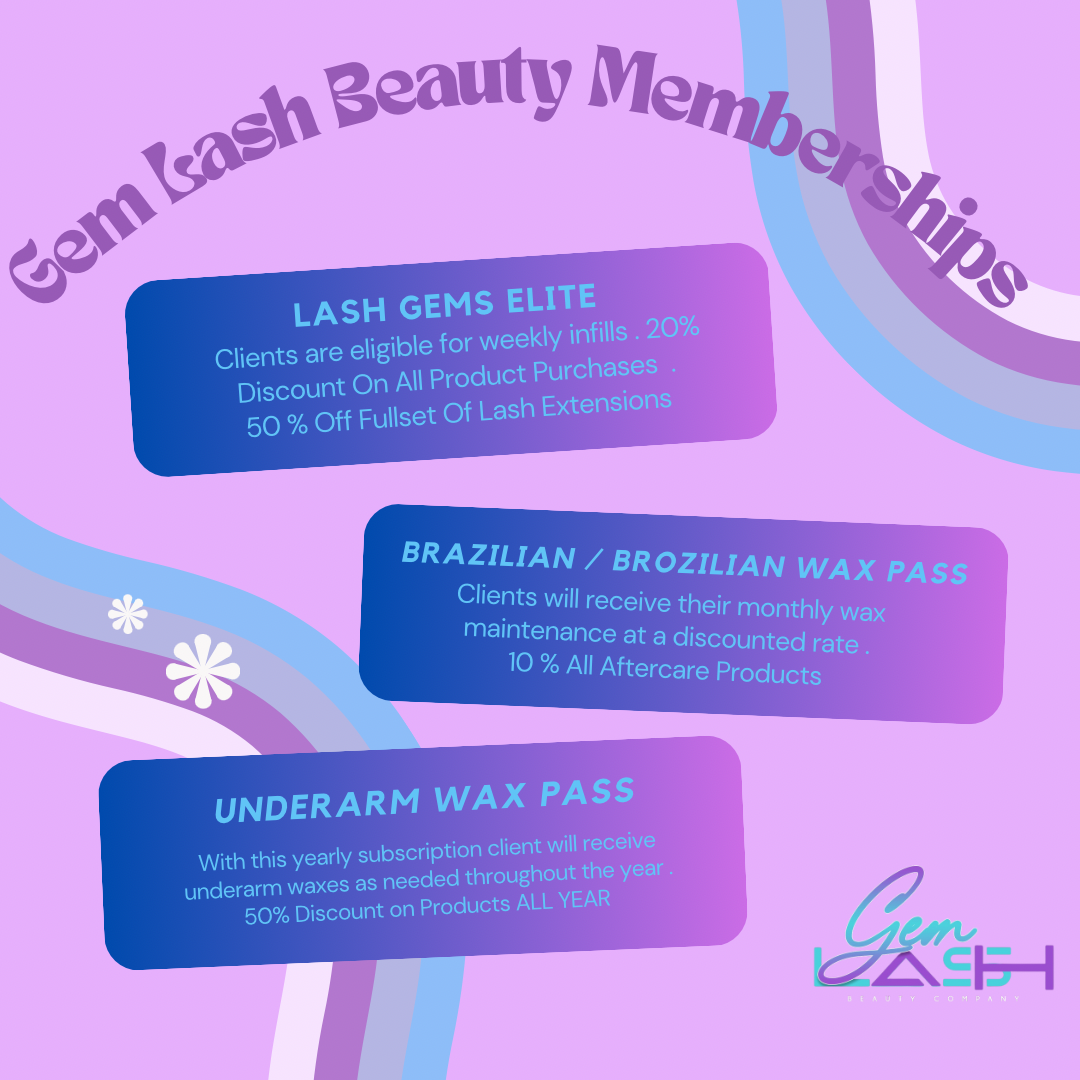 Your Beauty Needs These Subscriptions !
We offer Gem Beauty Memberships For All Of Your Needs !!!
Lash Gems Elite Subscription -
Clients are eligible for weekly infills. 20%
Discount On All Product Purchases
50 % Off Fullset Of Lash Extensions
BRAZILIAN / BROZILIAN WAX PASS -
Clients will receive their monthly wax
maintenance at a discounted rate.
10 % All Aftercare Products. 50% Off Vagicial !
INCLUDES A FREE WAX SESSION.

UNDERARM WAX PASS -
With this yearly subscription client will receive
underarm waxes as needed throughout the year.
50% Discount on Products ALL YEAR
Join Lash Gem Elites Membership
Money Attraction Spray
Regular price
Sale price
$10.10 USD
Unit price
per
Sale
Sold out
Share
View full details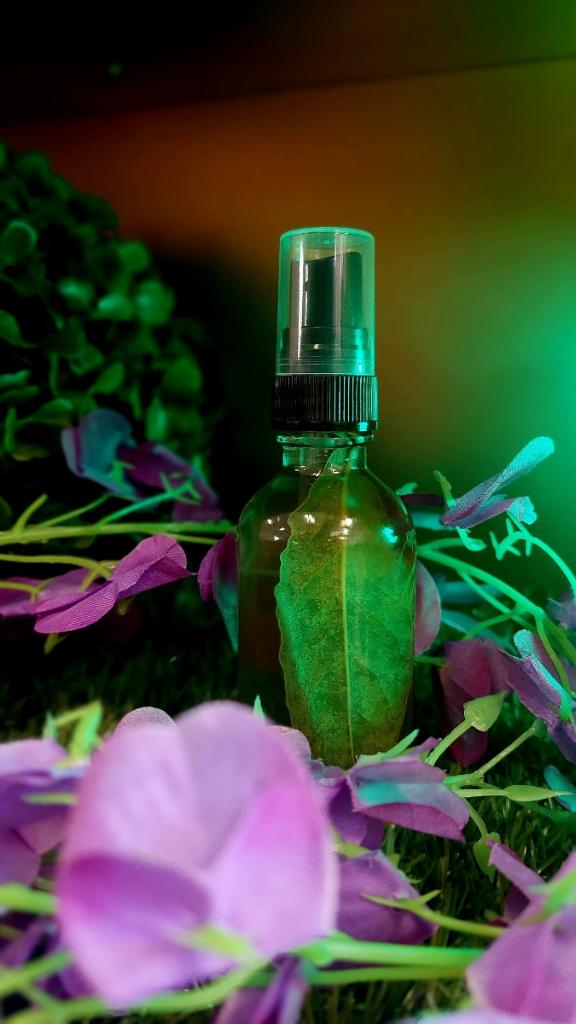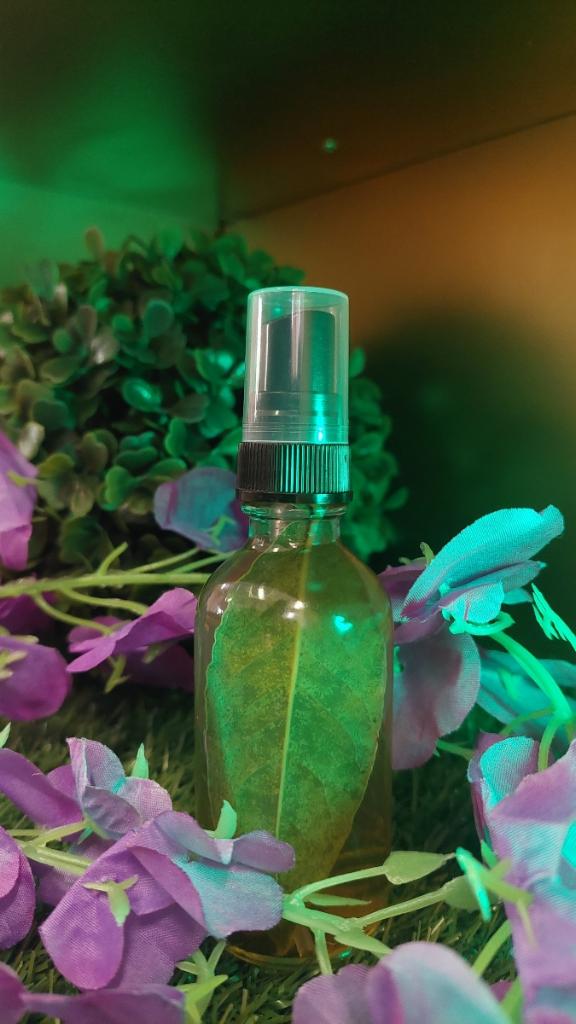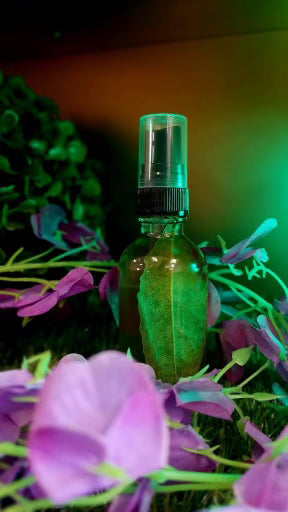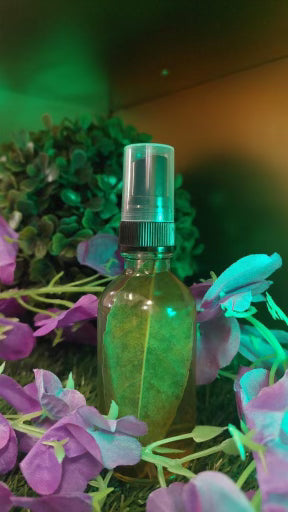 Need More Information ?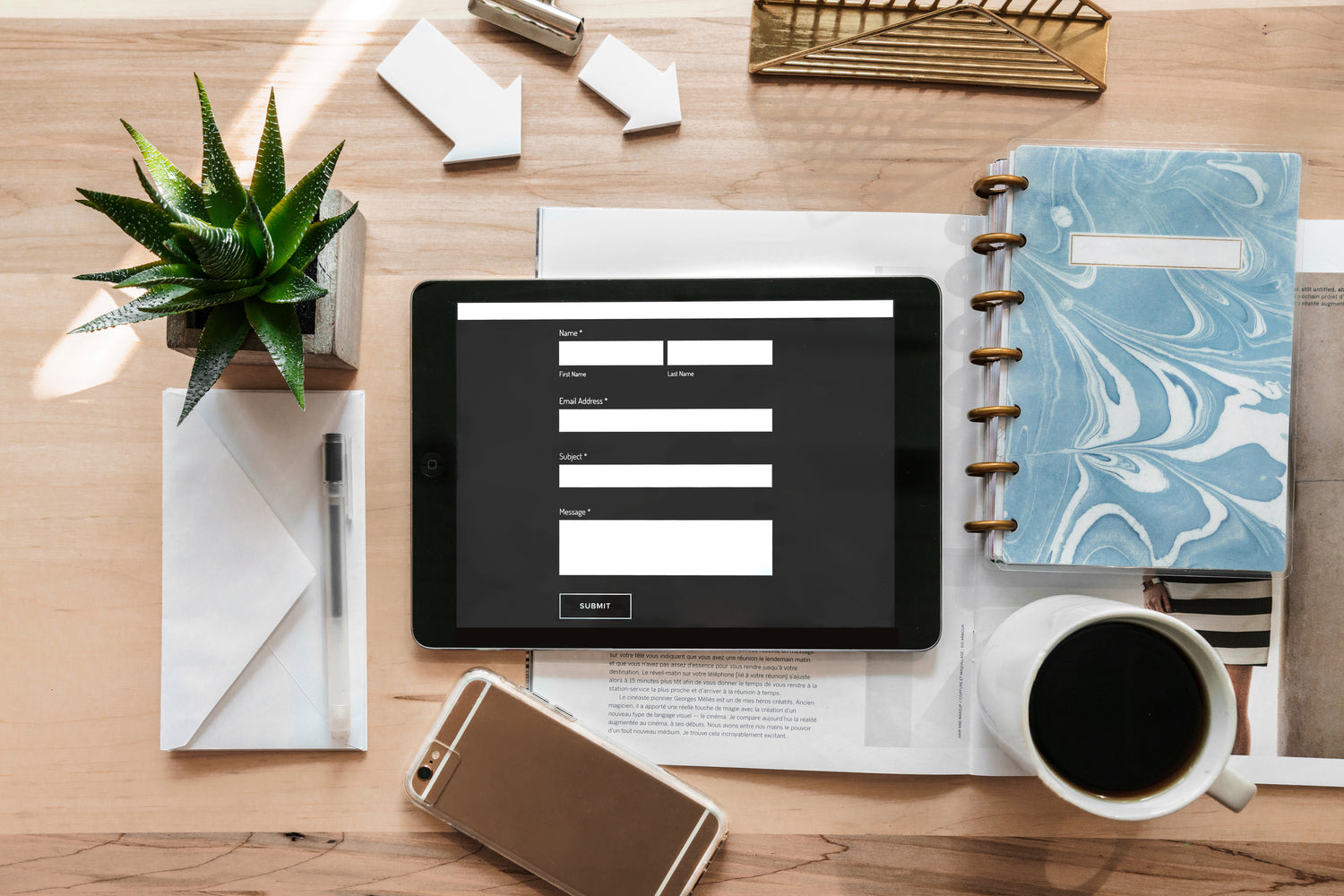 Need Information About Cavitation ? Click Here

We Now Offer Cavitation !

Gem Body Slimming Ultrasound Cavitation

Cavitation is a non-invasive fat reduction treatment that uses ultrasound technology to reduce fat cells in targeted parts of the body.

It is the preferred option for anyone who does not want to undergo extreme options such as liposuction, as it is does not involve any needles or surgery.

In addition to that, it has zero recovery time and is painless - often taking less than an hour. The session usually feels like a massage with a handheld device, and you see a reduction of 1-4 cm's with every session in the treated area.

How does it work?

An ultrasound device similar to that used in pregnancy scans is applied to the targeted area, along with a specially designed cream. This device transmits concentrated levels of ultrasonic energy that target and destroy subcutaneous fat cells in the fat cell membrane. The fat is then dispersed into surrounding cells and recycled into proteins and glycerol.

Hydrogenation is the chemical process that changes liquid oils into solid fats. The tide is turning against trans-fats. Since January 2006, all food manufacturers are required to list trans-fat content on food labels.

The Details

Ultrasonic refers to sound frequency. An Ultrasonic Cavitation handpiece will make a sound we cannot hear while it is vibrating. We measure the vibration times per second as sound frequency, and refer to this as Hertz. Humans can hear from 20 hertz to 20,000 hertz. We are unable to hear anything above or below these levels. Therefore, sound waves with frequency above 20,000 hertz we call Ultrasonic. A Megahertz is 1,000,000 hertz; we refer to as MHz. Usually an ultrasonic frequency of 1 MHz to 5 MHz is used for various medical treatments. The lower the megahertz the stronger the treatment. It is highly penetrative and directional.

The vibration of ion (positive and negative alternation of sound waves) produces a strong wave of pressure to fat cell membranes. Usually a fat cell membrane cannot withstand this pressure, it will explode into the liquid content. This liquid product leaves the body through the normal channels of the body's metabolism.

Ultrasonic Cavitation results are due to the quantity of fat cells being destroyed and removed from the body's environment for fat storage.

Ultrasonic cavitation technology enables concentrated sonic energy to be directed only at localized treatment areas, and is thus capable of selectively disrupting the subcutaneous fat cells through thousands of microscopic implosions impacting the fat cell membranes.

After breakdown of adipose tissue (fat cell membrane), the fat is released into the interstitial fluid between the cells, where they are enzymatically metabolized to glycerol and free fatty acids. Water-soluble glycerol travels into the circulatory system used for new energy generation whereas the insoluble free fatty acids enter the liver where they are decomposed like any other simple fatty acid.
Need More Information On NonInvasive Lipo ? CLICK HERE

We're pleased to announce we now offer non invasive liposuction.

Does a laser treatment that can reduce your waist, hips and thighs or overall body circumference by inches seem the perfect solution for you?* It targets fat but without invasive surgical procedures such as liposuction.

The U.S. Food and Drug Administration has given approval for non invasive laser lipo treatment and clinical studies have been supportive. This could give you further confidence but perhaps you still have questions.

What will happen in your first session? How long does it take? Will it be painful and how will you feel after the session?

Read on and find out what to expect.

What is Non Invasive Laser Lipo?

Non invasive laser lipo is a non-surgical technique. It is so straightforward that you don't need an overnight stay in a hospital, recovery time or any of the arrangements associated with surgery. It is administered on an outpatient basis.

You visit the clinic for the treatment and go back to work, home or whatever else you have planned for the day.

How Long Does It Take?

The non-invasive nature of this procedure means that it takes much less time than surgical procedures. You can expect to have the treatment in less than an hour, over lunch break if you wish.

The laser treatment is applied to your target areas for about 20 minutes on the front of your body and about 20 minutes on the back of your body.

What Happens?

You start by undressing but leave your underwear on or change into swimwear on if you prefer.

You lay on the table and the arms of the laser are arranged by the technician. These arms are rather octopus-like. The lasers are aimed at specific parts of your body.

The laser is set in position depending on your target areas. These can be the hips, thighs, arms, knees, waist, ankles, back, bra fat areas, etc.

You lie in a comfortable position and relax for 20 minutes. Once the front of your body has been treated you turn over and the same procedure is applied to the back of your body.

Will I Feel Any Pain?

The treatment is non-invasive.  In fact, you feel nothing during the procedure.* This is a non invasive laser lipo, so expect the laser to do the work.

It's a relaxing atmosphere, so for 40 minutes you just lie there and relax. Your first session will confirm how quick and painless the treatment is.*

How Will I Feel After the Treatment?

There are very few after effects.* There is no tenderness.*  There is no swelling or redness.*

Some people report some tiredness or feeling different and even lighter. It's not like the recovery you might need after surgery. You will be advised to drink plenty of water to aid the process and complete light lymphatic stimulation by walking for 15 minutes per day.

One treatment will not be enough. But after the first treatment, you will be even more comfortable with the process.

So What Now?

Now you know what to expect on your first non-invasive laser lipo session. It's quick, non-invasive and even relaxing.

If you've found this interesting then get in touch for more information.

 
Want To See Lash Extension Styles ? Click Here

Mink Lash Extensions Please ! This is our Individual Mink Lash Extension Look-book . Feel Free to browse our styles and different sets.
Interested In Training ? Click Here

WHY GEM LASH ACADEMY?

 

 

 

 

     Gem Lash will set you apart as an artist. Our student success rate and our curriculum shows that. Our beginner courses are 2 days long with day 1 lasting 8 hours and day 2 lasting 6 hours. This is a total of 14 hours of training. Our courses are a balance between hands on and theory. GemLash students are given and taught the foundation of classic eyelash extensions in this 2 day course. Our courses are very intimate regardless if its a private training or a group class, and each students concerns are handled patiently. 
 

        I believe what makes me a great educator and sets GemLash apart are the mistakes I made in the beginning as a lash tech. I took these mistakes and researched them, resolved them, and applied them to be able to offer the quality that I do now to my clients, customers, and students.

​

        Many of our students are able to charge $100+ for their work within a year (or less) of training with Gem Lash. This is because they are taught QUALITY above all, and customers are going to pay for quality. 

​

        We do not train volume and classic eyelash extensions in these 2 day courses and we NEVER will. Classic lashing is difficult for someone whose never picked up a pair of eyelash extension tweezers before. This is why we do not believe in overloading our students with information and techniques that will overwhelm them and that they will not retain after class. Classic eyelash extensions are the foundation of this industry and in order to be successful students must master them first. 

​

​

​

CLASS OVERVIEW

​

 

​

History of eyelash extensions /What are eyelash extensions 

Differences between disinfection, sterilization, sanitation and when/how to apply them as a lash artist 

Contraindications of eyelash extensions: what makes a client unsuitable for eyelash extensions

Conditions: medical conditions related to eyelash extensions

Allergic reactions: why people have them, why some people can develop them even after having eyelash extensions previously, what to do if your client experiences it, etc

Irritation: why red eyes are never normal, factors that cause clients eyes to become red, how to handle irritation 

Patch testing 

Adhesive 101: storing adhesive, disposing of adhesive, humidity/temperature, etc

Lash types: differences between faux mink, real mink, silk, and flat lashes

Diameters, lengths, and curls: What clients can safely wear, damaged natural lashes, natural lash health, how improper lengths and diameters can damage natural lashes

Hair and lash growth: the shedding process, the proper eyelash extension shed, why fills are needed, etc

Retention: what can cause retention issues, giving your clients long lasting extensions to keep them returning, correcting retention issues, etc

Cleaning/Priming: how oily skin interferes with eyelash extensions, why we cleanse, why we prime, etc

Taping techniques: using different tapes for different reasons

LASH HACKS: lashing layers, lashing tips, etc

Taping down Bottom lashes/placing gel pad correctly

Holding your tweezers

Picking up the correct amount of adhesive 

Avoiding stiff lashes

Manual removal 

Picking up and placing extensions correctly 

Examining natural lashes

Consent form and waiver

Basic lash mapping 

Basic lash styling 

Eye shapes: how to enhance a clients eye shape

DOs and DONTS 

Setting up: different set ups 

Isolating a lash

100% bonding    

Curly lashes; How to tackle them effortlessly 

Manipulating lash direction 

Keeping clients comfortable 

Refills

Removal: how to do it, different removals, different methods, etc

Aftercare

& MUCH MORE

​

​

​

WHAT GEM LASH STUDENTS RECEIVE:

 

10% off all products (in store and online)

FREE refresher courses (if needed)

30+ page manual written by Gem

Unlimited look and learn sit-ins 

A full kit with everything required to begin lashing

Certificate of completion 

Website promotion (coming soon)

CLASS SCHEDULE

​

       

        On Day 1 students hear a bit about GemLash and how Gem started in the industry. We elaborate on whats above and work on our mannequin heads for 5 hours. Students will apply and remove eyelash extensions, and are given a short written certification exam. LUNCH IS ALSO PROVIDED on day 1. On day 2 students take everything that they learned from day 1 and apply it to their LIVE MODELS for 5-6 hours. At the end they are given a class survey to let us know how we can improve our training.  On both days I am always near giving my undivided attention to each student to be sure that EACH eyelash extension is placed PERFECTLY. 

​

 

Gem Lash Training is designed to help our students create a strong foundation in the industry that way they can be successful.

 

UPCOMING COURSES

​

​

GROUP TRAINING:  

​

HOW TO REGISTER: a $100 non-refundable deposit is required to register. This $100 deposit is included in the total cost of your class.

​

TOTAL COST: $550

​

HOW TO PLACE A DEPOSIT: Via "Pay Now" button below. 

​

 Following your deposit will be the start of registration via email within 24 hours. For class times please email lashesbygem@gmail.com

​

DISCLAIMER

​

 

PLEASE NOTE THAT WE CANNOT LICENSE YOU. WE CAN ONLY CERTIFY YOU BY GIVING YOU THE TOOLS AND THE KNOWLEDGE TO BEGIN DOING EYELASH EXTENSIONS. A LICENSE IS NOT REQUIRED TO TAKE GEMLASH TRAINING BUT WE RECOMMEND THAT YOU OBTAIN A LICENSE AFTER TRAINING (ESTHETICS OR COSMETOLOGY.)

​

​

​

 

 

PRIVATE 1 ON 1 TRAINING 

​

Are you an individual that learns best when you have 100% undivided attention from an educator? Our 2 day Private 1 on 1 courses are perfect for you.

​

WHEN: 2 day private courses are held on Saturdays and Sundays. You may choose which week works best for you. Please keep in mind that seats fill quickly. To check if the week you desire is available please email lashesbygem@gmail.com.

​

HOW TO REGISTER: a $200 non-refundable deposit is required to register. This $200 deposit is included in the total cost of your class.

​

TOTAL COST: $800

​

HOW TO PLACE A DEPOSIT: Via "Pay Now" button below. 

​

REFRESHER COURSE FOR STUDENTS NOT GEMLASH CERTIFIED

​

        This is a refresher course geared towards those who have been trained but haven't lashed since class, haven't begun taking clients, or feel like there's some sort of error in what they are doing. Keep in mind that this is a refresher over classic eyelash extensions ONLY. This course is very hands on and is not recommended if you were certified 3 or more years ago and haven't been actively lashing. If this description fits you, I recommend taking a beginners course. 

 

OVERVIEW: 

​

adhesive pickup/usage 

Proper isolation 

Bonding correctly 

Humidity and adhesive

Retention

Refills 

Priming/cleansing 

Taping 

mapping

Removal 

Etc

 

WHEN: Upcoming Training Dates will be Updated Soon

 

COST: $450

​

BASIC KIT;

​

1 PAIR of GEMLASH tweezers (One 45 degree angle isolation tweezer, One straight-end pickup tweezer)

1 GEMLASH super advance adhesive 

1 GEMLASH .15 C-curl mix tray 

1 GEMLASH .15 D-curl mix tray

1 lash tile 

1 roll of nexcare sensitive skin tape 

1 cleansing brush 

1 GEMLASH gel remover

1 GEMLASH foam cleanser

 

​

WHAT STUDENTS WILL RECEIVE:

​

12% off all GEMLASH products IN STORE ONLY. 

Waiver/consent form that will protect both you and your client. 

Certificate stating you completed GEMLASH refresher course.    

​

DURATION: 5-6 hours 

 

NUMBER OF STUDENTS: 2-5

 

REQUIREMENTS: 

​

$100 non-refundable deposit (payable via "Pay Now" button below

Picture of certificate and photo ID emailed to info@lashesbygem@gmail.com after non-refundable deposit is placed. 

 

​

REFRESHER COURSE FOR GEMLASH CERTIFIED LASH TECHS

​

WHEN: Upcoming Training Dates will be Updated Soon

​

​

COST: FREE

​

DURATION: 4-5 hours 

​

NUMBER OF STUDENTS: 2-5

​

REQUIREMENTS: 

​

Picture of certificate and photo ID emailed to info@lashesbygem@gmail.com 

Purchase of GEMLASH products that are needed or have expired. (Only GEMLASH adhesive and lash trays are to be used during refresher training, other GEMLASH products are optional to purchase)

Live Model

 

​
Regular price
Sale price
$55.55 USD
Unit price
per
Regular price
Sale price
$55.55 USD
Unit price
per
Regular price
$30.00 USD
Sale price
$15.00 USD
Unit price
per
Skin Is Always In !

Yes we offer facial services . All services are performed by our licensed and insured Aesthetcian.
All Facials Are Fully Customized and selected after your skin analysis .

Facial will include :

-Double Cleanse

-Skin Analysis
-Exfoliation

-Extraction

- Mask

-Dermal Layering


Specialties that can be added and not limited to :

Dermaplaning

Micro needling

Rotary brush

Microdermabrasion

Led Lamp & More . . .


Yes we also service children and teens too . Please book a child's mini facial . For a skin analysis and facial for your little one . Skincare issues don't have to last a lifetime . Let's begin a regimen NOW !

Book Now